Centro is delighted to be providing a team of Coaches to support a global Enquiry Management assignment for a Premium/Iconic USA Motorcycle brand.
Initially working in UK, Germany, Australia, Canada and Japan the Coaches took part in a 'Train the Trainer' workshop run by our French associates LEA Partners in Paris.
In response to the recruitment brief we ensured that all our team have proven backgrounds in Enquiry Management Coaching AND a genuine love of all things on two wheels , especially our client's brand…the record is held by Paul who has owned 7 of them – good effort Paul!
Once again Centro has been able to put together a world class team of Coaches for a client with very specific needs - it's what we do.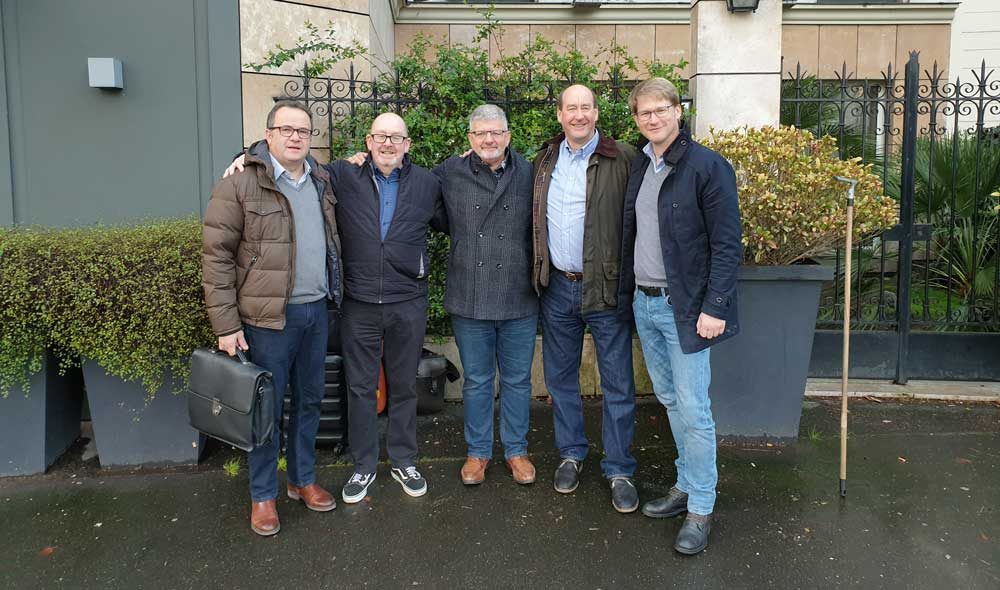 Our new team setting off to a Train the Trainer session on a chilly February Paris morning.
Left to right: Franz - Germany South, Jon – UK, Paul – Australia, Mike - Centro MD, Jens – Germany North
---